Enjoy A Couples Massage In St. Martin / St. Maarten From The Island's Best!
…..as the old saying goes. The couple that massage together are pretty sure to get closer by sharing the beneficial effects of this amazing sensual experience.
We are the premier duo for couples massage on St Martin / Sint Maarten with holiday makers and locals alike, our reputation is very important to us so we always strive to leave all our clients totally contented. For that reason, please give us all the information we will need to make this the
memorable experience (and with any future bookings) that we strive for when you are making the booking.
For example if it is a birthday or anniversary and any special physical requirements. That way we can tailor every session to your individual needs
Imagine sharing the experience as waves of calmness and positive, relaxed thoughts flow through your mind as your body is being gently relieved from any aches or pains, leaving you both at the same level of 'Zen moment'.
We can meet you anywhere on St Maarten / St Martin /St Barts / Anguilla / Saba. We have given couples massages on yacht's (anchored, in port or sailing around sxm), resorts, villas, hotel and most romantically, on any of sxm beaches.
Why not treat your partner to a couples massage as a 'Thank-you present' or an 'I love you present' or book one for a special occasion like a birthday or anniversary.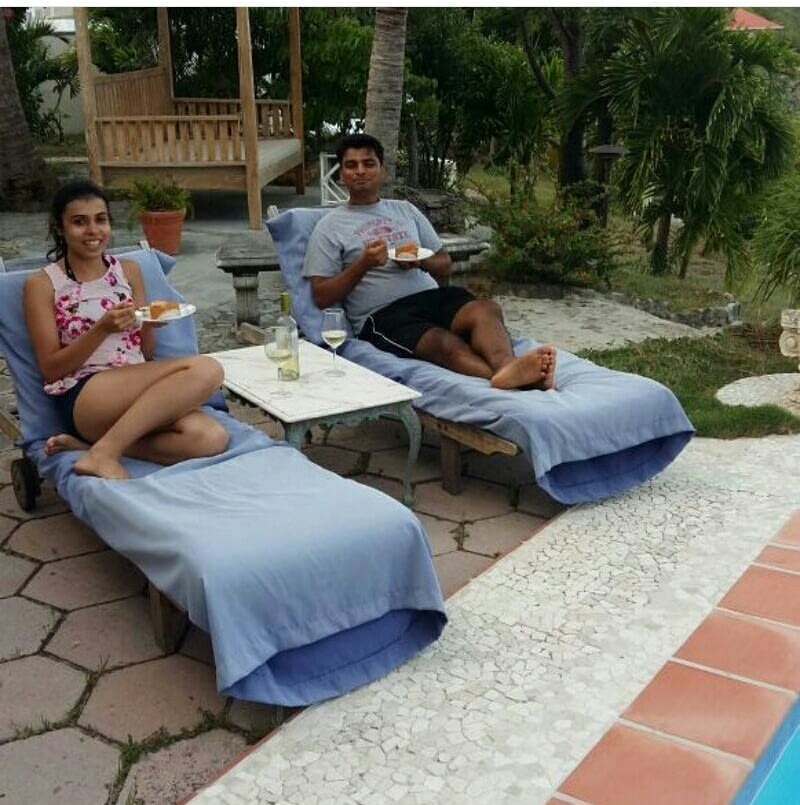 TO SCHEDULE JUST COMPLETE THE FORM BELOW
Singles and Couples Massages can be similar but are different in some regards pertaining to amenities, location, and the romantic nature of various massage experiences specifically designed for couples. You can book up to 10 people at a time.
We Proudly Accept The Following Payment Methods For Our Services